Hi, thanks for discovering my website. This page is a bit about me:
I am involved in science communication and education in ways that link geoscientists with teachers, students, and the public mostly in New Zealand, but also in Asia. This includes consultancy with school faculties and individual teachers around their earth science, ecology or outdoor programmes, running geoscience workshops and field trips, creating school learning resources,  making educational videos and authoring web pages. I was the creator of the GeoTrips website that shows non-specialists where they can explore the geology and landforms of Aotearoa New Zealand.
In my work I love to highlight the wonders of the natural world to enable exploration, fascination and a sense of wonder. I am also very interested in ways we can best safeguard ourselves from Natural Hazards which are a continual issue in New Zealand, where our plate boundary offers us earthquakes, volcanic eruptions, tsunami and storms that can impact us at any time.
Receiving the Science Communicators Association of New Zealand prize for 2019 from SCANZ president Laura Goodall. The award was for leading the creation of the GeoTrips website.
Holistic Education
My thing is education of and for humans, especially in the context of nature.  In my view we are in a global crisis because of the impact that human beings are having on the natural world, and also because we are up against huge questions and confusion in just about every sphere of  life. Social issues relating to rights, identity and equality; politics; economics; technology; physical and mental health, as well as the environmental crises are for me pitted up against a single fundamental question which is – what is it to be human? and on what basis can we follow an ethical path in life where the individual, the community and the natural world are all respected and can mutually evolve together?
Alongside my interest in educational processes that are insightful, take the whole human being into account, empower self realisation and uphold positive qualities in people, I have a big interest in exploration of the natural world, which includes ecology but especially the geological processes at work in our landscapes.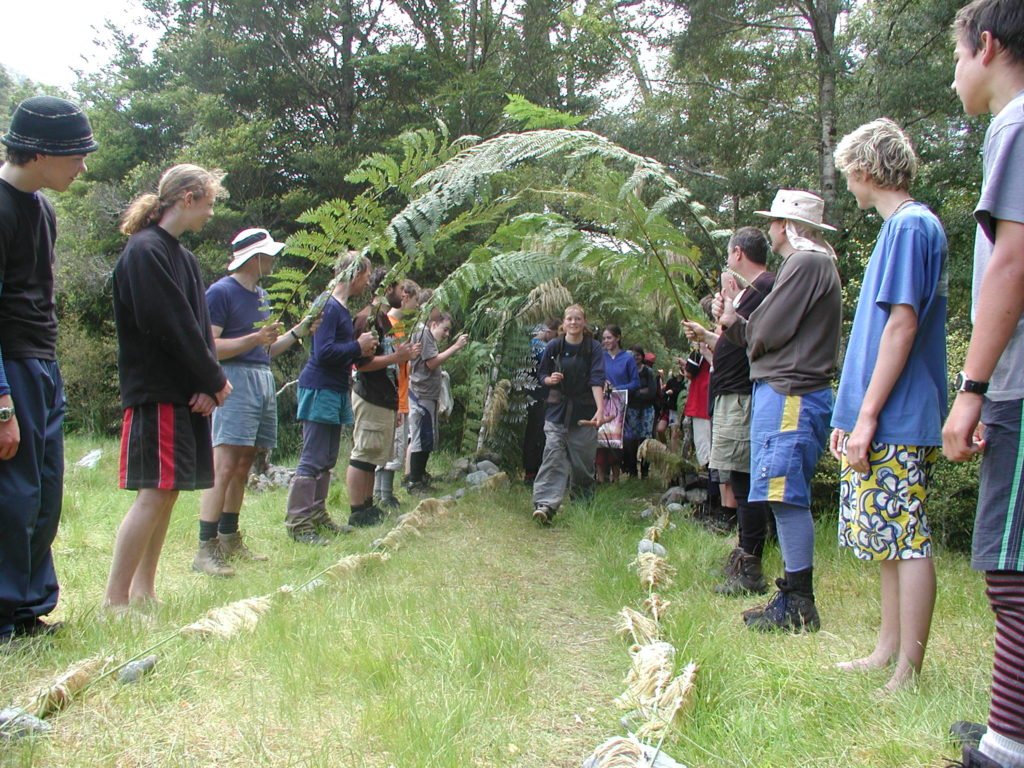 Rite of passage camp for teenagers in the Tararua Forest Park
The Nature Connection
Put this all together and you have a thing called 'nature connectedness'. It is becoming increasingly understood that when people have a positive emotional response to the natural world that underpins or sparks their intellectual interest, they are more likely to take positive actions that protect and enhance nature. Intellectual study on its own, and even immersion in the natural world is not enough. You can be a scientist or an explorer of nature, but without a real sense of deep respect or wonder, you might still be capable of  inflicting destruction without really caring that much.
How many economists, technologists or politicians there must be who plan huge destructive projects that devastate environments and people's livelihoods and yet love to spend their holidays snorkelling in a coral reef or tramping around a mountain range? Humans are masters at segmenting their thoughts from their actions. That's why education should be holistic, human and fully tailored to integrate the thinking, emotions and actions of students.
So please feel free to follow my blog posts and various projects, and send me your comments of questions. I look forward to hearing from you.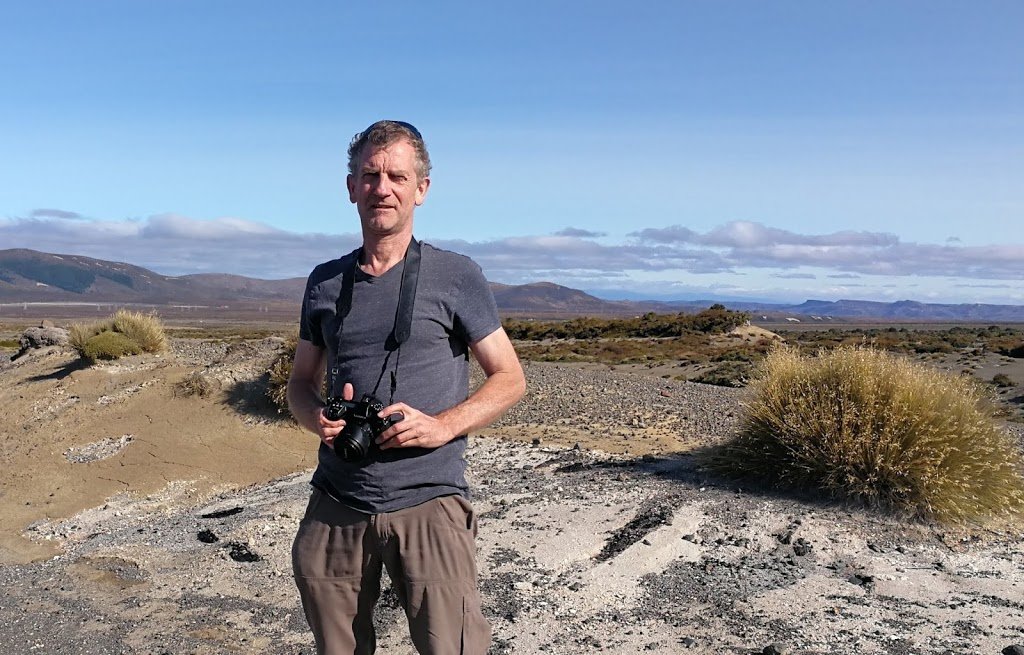 Geologising on the Rangipo Desert, on the eastern slopes of Ruapehu Volcano.