Geo-education and Science Communication
Kia ora! I am a geoscience educational outreach and science communication specialist living in Aotearoa New Zealand which is justifiably famous for its active geology and spectacular landscapes.
My work with teachers and schools is to help with curriculum development and delivery, focusing on geology and environmental science. I run many field trips, workshops and coaching sessions for teachers who want help with their geoscience education.
However the majority of my activity is for scientists who want effective educational outreach engagements to help schools and the public appreciate the value of their research.   You can see an example of one such project here.
If you have a science background and want to engage with schools you should check out my online science communication course that will set you up for effective and inspiring schools outreach  that will have a lasting impact.
If you like to learn the story of New Zealand's geology and landforms, why not subscribe to my Out There Learning YouTube channel where I showcase geological stories around Aotearoa. Have a look below for some recent examples.
Finally I welcome your comments and questions if you would like to contact me here.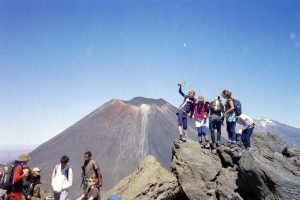 How should you best communicate your geoscience research? This article is based on a presentation I gave to the 2020 conference of the Geosciences Society
Read More »
New Zealand has thousands of active faults each of which will produce an earthquake of some magnitude when it ruptures. However the two giants are the
Read More »
Tora is a small rural community on the Wairarapa Coast of the North Island of New Zealand. There are many interesting geological outcrops and landforms
Read More »