Earth Sciences Education and Adventure
Julian works with scientists and educators to inspire understanding of the natural world

Kia ora! I am an educator and science communicator. In Aotearoa New Zealand there is a great variety of geographic and geological features and my mission is to show people what can be learned and appreciated about this incredible land. If you want to know a bit more of what I do and why I do it find out more about me here.
If you like to learn about our geology and landform shaping processes, why not subscribe to my YouTube video channel.
I also work with teachers and schools to help with curriculum development and delivery focusing on geology and environmental science. I have run many field trips, workshops and coaching sessions for both scientists who wish to communicate their research, and teachers who want help with their geoscience education. You can see an example of one such project here.
Finally I welcome your comments and questions if you would like to contact me.
New Zealand has thousands of active faults each of which will produce an earthquake of some magnitude when it ruptures. However the two giants are the
Read More »
Tora is a small rural community on the Wairarapa Coast of the North Island of New Zealand. There are many interesting geological outcrops and landforms
Read More »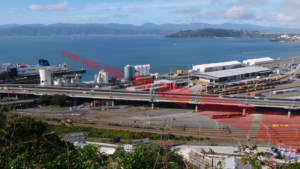 The Wellington Fault is one of several large active faults in the lower North Island of New Zealand. From the Tararua Mountains and Kaitoke it
Read More »