How should you best communicate your geoscience research?
This article is based on a presentation I gave to the 2020 conference of the Geosciences Society of New Zealand. It is aimed at researchers and aspiring science communicators. 
I have been a full time geoscience educator for 14 years, working for GNS Science, New Zealand's government geoscience research institute, and more recently for myself as the company owner of Out There Learning. This was after a similar amount of time as a Waldorf high school teacher involved with earth and biological sciences, along with lots of outdoor education, curriculum development, teacher training and other activities.
In this post I will summarise a few ideas for those earth scientists and educators who may be trying to work out the most suitable ways to communicate geoscience research to non-specialists such as the public, schools etc. You may think of this as public engagement, educational outreach or science communication depending on your intentions and your mode. I use these various terms a bit interchangeably, the main point being that you want to evoke some sort of interested response from an audience around the scientific discovery process.
The ideas presented here are my own, based on personal experience of many years as an education and science outreach professional. I have experience with a wide variety of approaches for engaging different audiences. However, there are still options that I have little experience with, and my personal biases, preferences, relationships and skill sets have strongly influenced my modes of operation. As an example I haven't included anything about Citizen Science, Gaming, Podcasts etc, each of which will offer huge possibilities for connecting your science with the public. Therefore these ideas are intended simply as a point of departure to help you consider some possible options.
So to start with there are a few fundamental questions to consider. For example is your goal 
to promote your project?
to recruit students to your courses?
to help change public perceptions and attitudes?
to encourage specific behaviours, eg around geohazards, climate change etc?
to share your enthusiasm with no utilitarian goal other than for the love of enthusing others?



Information sharing is relatively easy, but trying to change attitudes and behaviours requires an educational approach at a deeper level. So another way we could look at this point is to ask:
What level of impact are you hoping to have with your audiences?
"Concepts are end points, feelings are actions yet to be taken"
Here are three levels that audiences may receive and internalise what you have to share with them. The depth of engagement increases significantly down the levels from 1 to 3.
Informational -We want the audience to know or be aware of something. This is on the information or intellectual understanding level.
Emotional – We want them to feel something. In other words we hope to arouse emotions associated with what we are showing people.
Motivational – We want them to do something.  This may involve a deep cognitive shift that goes right through the intellectual and emotional levels, transforms the way someone perceives the world and leads to inspired action.
So think about the level of engagement you want to work on. I would suggest that most scientists intuitively want to go deeper than just the information sharing level, and reach into the feelings of their audiences, to inspire and fascinate them, and perhaps even to engage with them to the point where they feel awakened and empowered to take positive action in some way.

Underlying all scientific questions is a human desire of some sort. Any question presupposes that the inquirer has a wish to find something out. In other words, there is an emotional driver underlying all scientific research. Because this is often only appreciated in a vague way, many scientists and teachers focus on giving people information and concepts  and leave the most significant part of the educational process to chance – ie the importance of arousing fascination, interest and relatability- the positive emotional drivers that will ensure that your audiences go away inspired, connected and having their own questions awakened.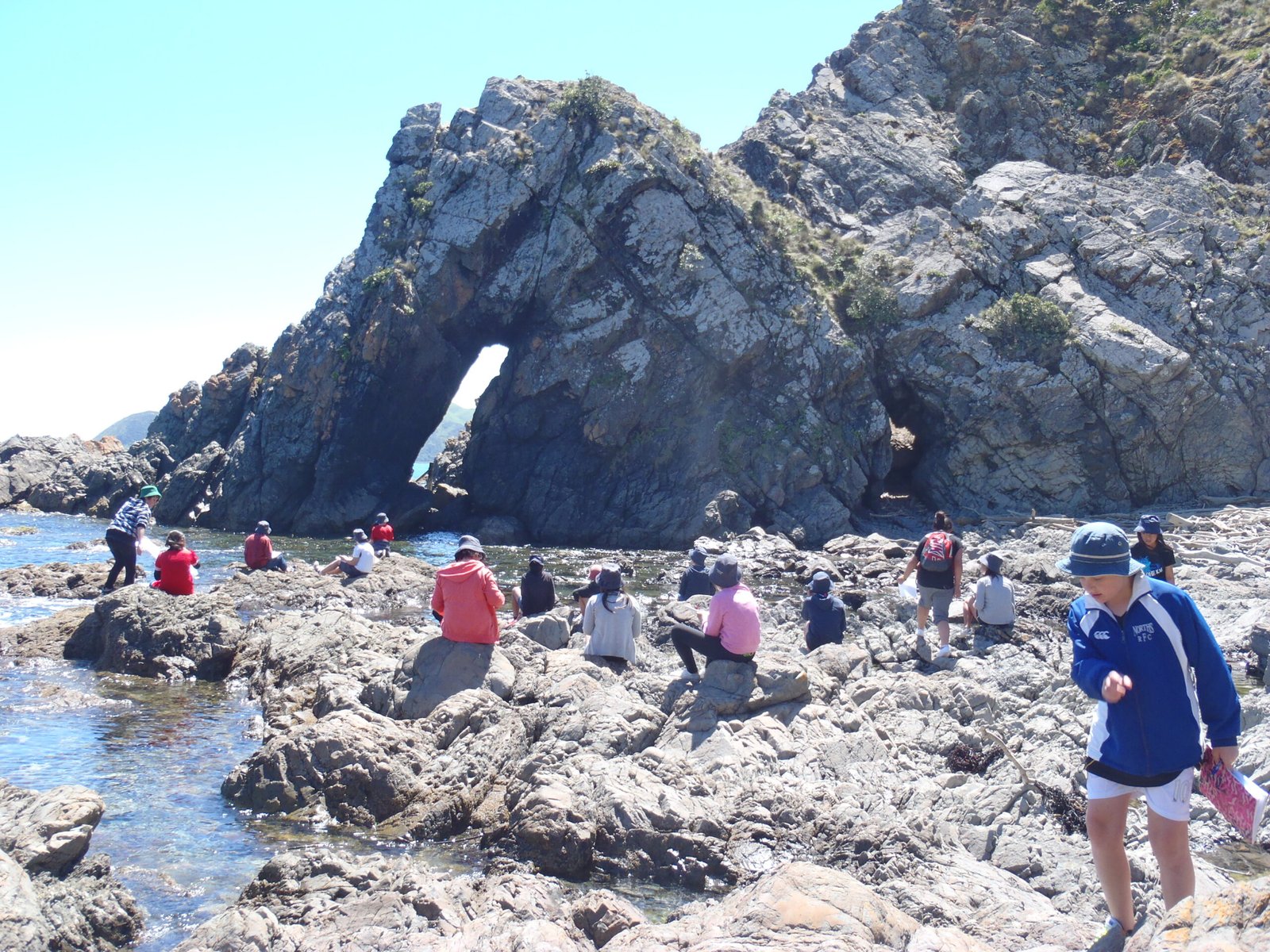 If you are someone who feels camera shy, then videos might not be the best choice for your communication activity, but writing texts or creating great photos might suit you well. 
So from your perspective, what is the low hanging fruit that will help you get moving with your science communication plan? Consider your options from the stand point of efficiency, given that your situation will include easier and more difficult possibilities:
Your preferred audiences and their needs
Your team's unique communication skill sets and preferences
The availability of help that you may need
Established relationships that you can build on – eg with iwi, museums, community groups or particular schools etc
Your short or long term aim which may influence the time and effort you want to invest in developing your approach

If you are running a short term project (say 1 to 3 years) your approach might be quite different from that of a department or large programme with a long term (eg 5 + years) view.
Know what works for your audience
It should be obvious, but it is most important to be highly aware of the interests and needs of your audience if you want to engage with them in a meaningful way.  Find this out through meetings or conversations before you develop your engagement activities. You also need to be prepared to adapt your attitudes, communication style and understandings if you want to be relatable and actually useful:
Whose problem are you trying to solve and how will you be solving it?
What do people want to learn about that you may know?
What are the cultural attitudes and sensitivities of your audience that you should show respect for, and how will you do that?
How will you make your engagement or content interesting and relatable for them? Will you 'deliver' in a one way manner, or rather create a space for conversation, questioning and shared exploration?
If you have developed some sort of activity or content, how will other people discover it and make use of it again in the future?
What are some ways that science outreach might be effective? 
Here are some elements that could be considered for enhanced effectiveness: 
Large reach – widely accessible through not being location bound
Immersion time – it allows people to experience an in-depth learning process
Enduring – it will remain available for the long term
Evergreen – the content will be relevant for a long time
Leverage – it builds on and enhances other outreach content
Cost effective – the cost and/or effort is proportional to the expected impact
Adaptable – it can be re-purposed to increase its value
Responsive – it generates further engagement such opportunities for questions and answers, feedback etc
In person – there is a human connection
Hands-on – multi-dimensional learning 
Some examples of science education and communication channels or activities:
Website pages
Blogs
Videos
TV, Radio, Documentaries
Presentations eg Café Sci, clubs, schools etc
Books / physical publications
Hands-on science events eg half day workshops
Multi-day exploratory workshops and field trips
Museums / exhibitions
GeoTrips
Teacher professional development
School resources
Popular social media IG / FB / Twitter
In the table below I have put these two lists together to make a very qualitative comparison of different science communication / education tools in terms of effectiveness criteria.
It is tempting to add up the ticks to create a numerical comparison, but in my opinion there are too many variables involved for such precision to be reflective of reality. Specific, actual planned activities will be easier to rate more precisely.
For your particular science communication aspirations, you might like to make your own version of this table tailored around the options available to you.
Appraising the Effectiveness of Educational Outreach Activities
The number 1 factor for effectiveness
This exercise might help you compare the value of, say, giving a half hour talk to a school vs writing a blog post and sharing it on social media, depending on your preferred outcomes.
But what I certainly recommend is that with whatever activity pathway you choose, try to find ways to maximise your value through a combination of making it well targeted, evergreen, replicatable, digitised and effectively shared. Create an ecosystem rather than a monoculture. 
This all presupposes of course that your science communication and education activities are presented in an interesting and engaging manner that doesn't switch your audience off. You have to reach them through the heart to have any enduring impact. That is number one!