Geoscience Communication and Educational Consultancy
Kia ora! I am a geoscience educational outreach and science communication specialist living in Aotearoa New Zealand. I work with geoscientists and educators to translate research knowledge into inspiring and easy to understand educational content, presentations and videos.
For Educators – I work with teachers and students to help with curriculum development and delivery, focusing on geology and environmental science. This includes advising several NZ schools on their field based learning activities as a Ministry of Education funded facilitator.
I run many field trips, workshops and coaching sessions for teachers who want help with their geoscience education. 
I also work with Rudolf Steiner / Waldorf high schools to integrate their science, outdoor and nature connection activities as part of their holistic learning programmes. Have a look at my Waldorf high school teacher training course if you are a recently trained teacher or are newly transitioning into a Waldorf School and would like a really practical guide that de-mystifies the Waldorf holistic approach to teaching.
An example of my consultation work with CiXin Waldorf School in Taiwan is here.

For Scientists – I provide effective educational outreach engagements and videos to help schools and the public appreciate the value of your research. If you want some guidance about the approach you should take to engage with schools, check out my online primary and intermediate level science communication course that will set you up for effective and inspiring schools outreach. This course is endorsed by the Geoscience Society of New Zealand as well as the Geological Society of London
For Nature Explorers – If you like to learn the story of New Zealand's geology and landforms, why not subscribe to my Out There Learning YouTube Channel where I showcase geological stories around Aotearoa. Have a look below for some recent examples. And if you like getting outdoors in NZ check out the GeoTrips website I created with GNS Science  which maps lots of cool geological locations to visit.
Finally I welcome your comments and questions if you would like to contact me here.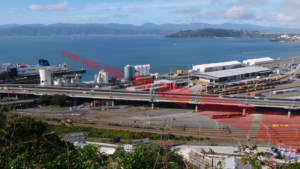 The Wellington Fault is one of several large active faults in the lower North Island of New Zealand. From the Tararua Mountains and Kaitoke it
Read More »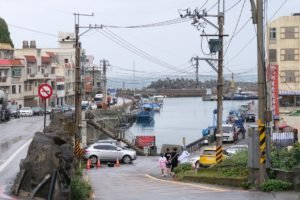 Bitou – this small fishing village is about 70km north of Yilan City. Right next to it is the Bitou Geopark. Here you can take
Read More »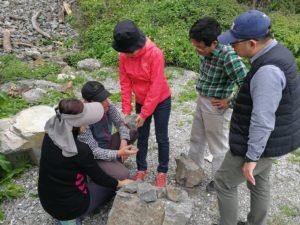 To find worthwhile locations that offer great learning opportunities in geology, you have to spend time exploring outcrops, trying to make sense of the geological
Read More »